We are excited to invite you to register now for another virtual global Diver Users' Conference. Join us ONLINE for 2 hours on both Tuesday 21st and Wednesday 22nd September, 2021 from 6:00 pm Irish time (1:00 pm EDT).
The detailed agenda is available on the Dimensional Insight Website, where you can also register.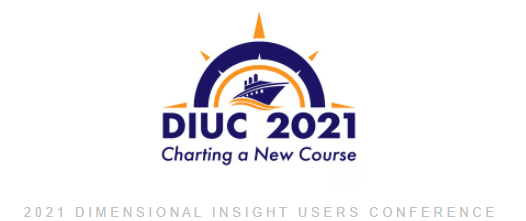 This is a free event for Diver customers and anyone who is considering implementing a Business Intelligence solution.
This year's sessions will cover the latest features available with the Diver software, the future Industry Roadmap, and several case studies covering user success stories including Healthcare.
If you are interested in booking your seat, please do the following:
Register directly on this link which also contains the full agenda – and please insert "(Manitex)" after your organisation's name.
Please see a summary of the Topics covered below:
Consistent view of data using any access method from any location e.g. desktop, laptop, tablet, phone.
Self-Service Analytics covering users creating personal dashboards and taking charge of analytics exploration.
Jump-start greater data understanding with impactful chart types, new display stamps, design templates and advanced visualisations.
Wide range of resources available to ensure customers maximise the benefits of Diver.
Insights with Artificial Intelligence (AI) and Machine Learning (ML).
Options available for moving analytics to the Cloud.
Empowering your organisation's data scientists.
Consistent management of data availability for information acquired from existing data sources and entered independently across the organisation.
Encourage data trust, stakeholder collaboration and informed decisions through improved Information Governance.
Full details are available on the link above, we look forward to seeing you there.