HealthDiver Solution (PDF)
HealthDIVER is a self-service Health Intelligence and Data Analytics solution for Irish Hospitals, covering all National KPI's for patient management and supporting continual improvement in performance and quality. Off the shelf business intelligence solution for any Irish Hospital, with KPI dashboard and detailed Analytics. Powered by The Diver Platform, see below.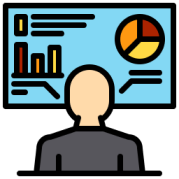 It provides high quality easy to use Web based tools that allow any user in the organisation to freely access all relevant information from their computer systems and other data sources. Health Diver allows key personnel to track performance and quality indicators at any level in the organisation. The system is easily customised for the needs of any particular user group. End users can then simply generate their own outputs (e.g. Dashboards, Reports, Charts, Worksheets, etc.) and analyse their information to meet any ad hoc requirements.
Reference sites – Beaumont Hospital, Mater Misericordiae University Hospital, St. Vincent's University Hospital, Children's University Hospital (Temple Street), HSE Endoscopy services, HSE CAMHS services, National Virus Reference Lab. In these organisations HealthDIVER has become crucial in the drive towards better performance and quality management.
The Diver Toolset (Solution and Platform)
The award-winning end-to-end Data Management, BI/Analytics and KPI platform from Dimensional Insight (DI) with over 2,600 customers worldwide. As well as wide Health usage in Scandinavia, France, Ireland and the USA, the product is used by many of the Global Fortune 5000® companies.
Manitex used the Diver Toolset to develop HealthDIVER, EndoDIVER and CAMHSDiver, that provide all manner of information from the hospital, endoscopy and community care databases.
DI's cost-effective BI platform rapidly delivers performance dashboards, self-service reporting, ad hoc analytics, and data management capabilities to support any technical or user-defined requirement. For further information see https://www.dimins.com/
The HealthDiver Solution is a product of Manitex. The Diver Solution and Platform are products of Dimensional Insight.
Case Studies / Reference Sites
White Papers / Strategy Documents